We were invited to create the visual identity and three labels for Cambirela, a micro brewery located in the south of Santa Catarina, Brazil.
Fomos convidados a criar a identidade visual e três rótulos para a Cambirela, uma micro cervejaria localizada no sul de Santa Catarina, Brasil.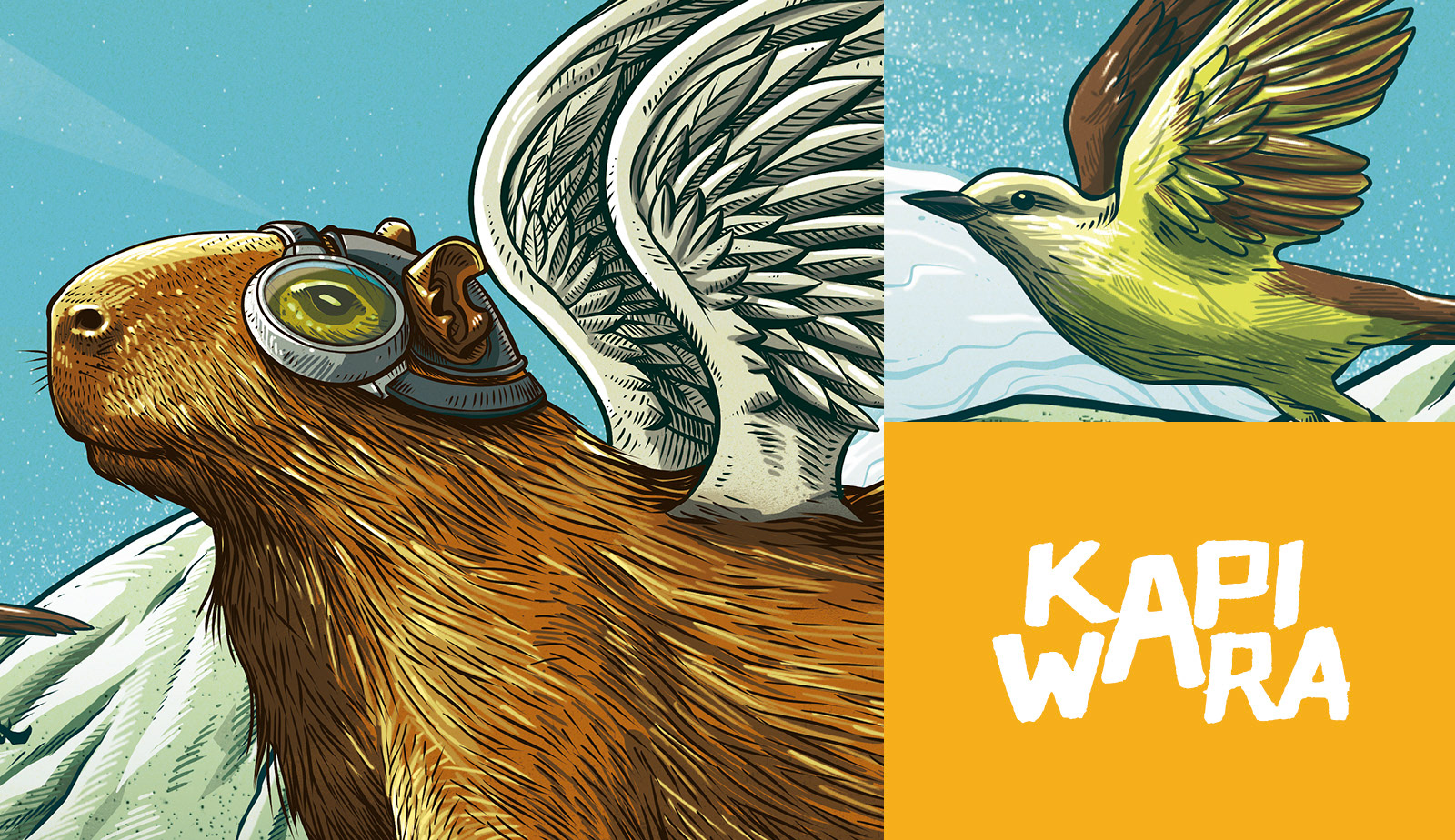 Represented by a capybara, it's made with cassava and seasoned with coriander seeds and orange peels. You can feel the sweet malt balanced with citrus touches of the orange. /
Representada por uma capivara, ela é elaborada com mandioca e condimentada com sementes de coentro e cascas de laranja. Você pode sentir o adocicado malte balanceado com toques cítricos da laranja.
Taurô - Belgian Blonde Ale:
Represented by Brazilian's folklore elements, it's a full-bodied golden beer with fruity and spicy aroma, complex, elegant, with a hint of noble hops, creamy and persistent foam, with a sweet and slightly alcoholic ending.
/ Representada por elementos do folclore brasileiro, ela é uma cerveja dourada de corpo cheio, com aroma frutado e condimentado, complexa, elegante, com um leve toque de lúpulos nobres, espuma cremosa e persistente, com final adocicado e ligeiramente alcoólico.
Tubá-Nharô - Session IPA:
Represented by a shark, it's a light beer with hops character, for those who want to explore this ingredient. The aroma and flavor are dominated by tropical fruits and the bitterness is clean and subtle. Refreshing, light and aromatic.
/ Representada por um tubarão, é uma cerveja leve com caráter de lúpulo, para aqueles que querem explorar esse ingrediente. O aroma e o sabor são dominados por frutas tropicais e o amargor é limpo e sutil. Refrescante, leve e aromática.